PayPal is great for selling direct, especially when you're using BookFunnel for delivery. But… sometimes you need more than just a PayPal button. Sometimes you need a sweet, simple landing page that shows off your book and links to PayPal so that readers can buy directly from you.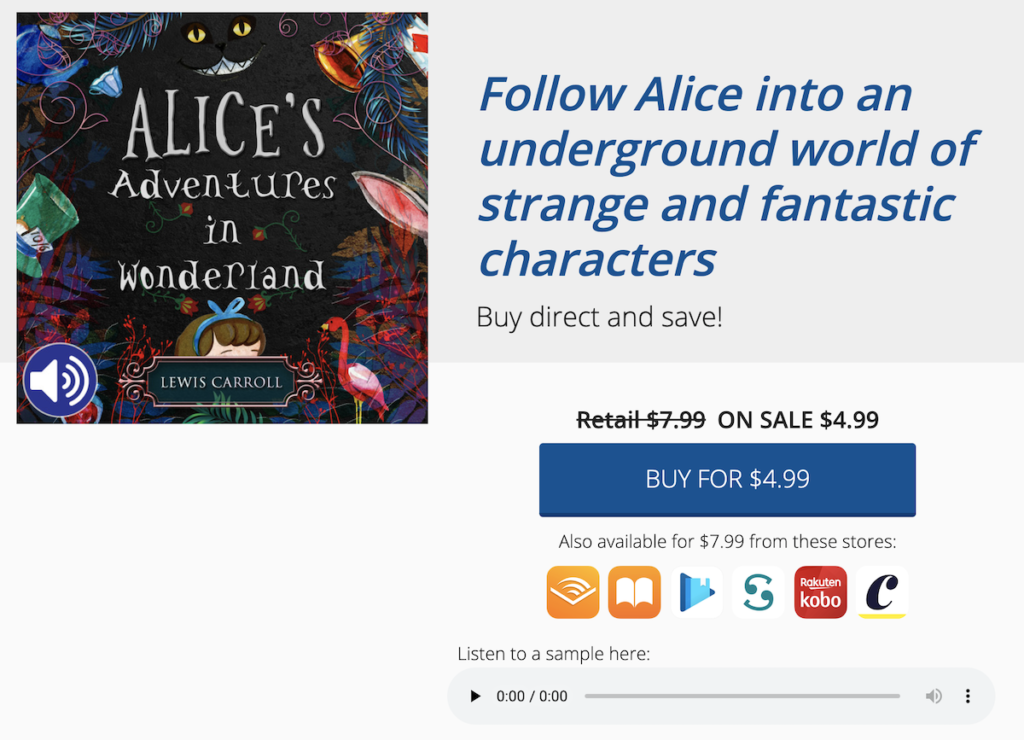 This article is for authors selling ebooks and audiobooks on PayPal and using BookFunnel delivery actions to deliver the files. You will need to follow the steps and create a delivery action before you create this sales page.
Step One: Locate your PayPal Button Link
When you create a PayPal "Buy" button, PayPal automatically generates a link you can shares with readers anywhere you can't embed your PayPal button. You can find this link on your PayPal dashboard in the button settings.
Log into PayPal in a separate browser window and view your saved buttons. If that link doesn't take you to PayPal, hover over your user name in the top-right corner of your PayPal dashboard and select Account Settings, then click Website Payments on the left. Next to PayPal Buttons

, click

Update

.

Finally, click View Your Saved Buttons at the top of the screen.
Next to the PayPal button for your item, click Action and select View Code.
Click Email. You will not see "Email" if your button has a drop-down menu or price, or has any text in the text field. To link to your item from a sales page, you'll need to edit your button and remove the text and dropdown.
Copy the email link and paste it in a convenient place so you can retrieve it later.
Now that you have the link, you can create your sales page.
Step Two: Create a PayPal Sales Page
Click Add New at the top of the BookFunnel dashboard and select Add New Page.
Select the book or audio that will be displayed on the sales page. You can add an audio sample to your sales page by uploading your sample MP3 as a short audio file on the dashboard and selecting it.
Select "A sales landing page…" and click Create Landing Page.
Paste your PayPal link into the Direct Sales Link field.
To customize your landing page text and colors, scroll down to Landing Page Settings and have fun. Click Preview to see how your page design will look on a phone, tablet, and computer.
Click Save and Close when you are finished designing your landing page.
Edit PayPal Sales Page
You can edit your landing page at any time by clicking Landing Pages on your BookFunnel dashboard and then clicking Action next to the page you wish to edit.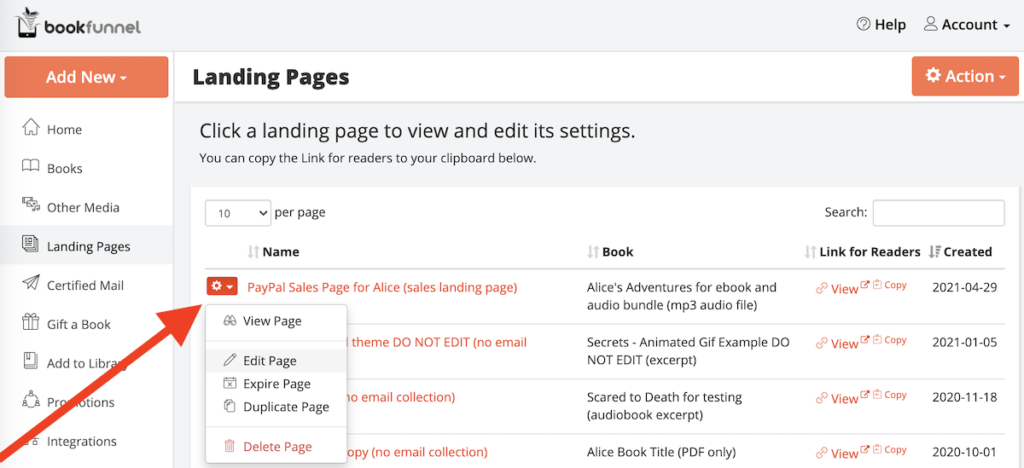 Related Posts