Print codes are ebook and audiobook download codes that you can share with readers at in-person events. Generate a batch of 100 unique codes and print them on bookmarks, postcards, flyers… any promotional material, really!
Each code is good for one download and once it is redeemed, it can't be used again. Book files are watermarked with the reader's personal information and readers are invited to join your mailing list when they redeem their book code.
When Would I Use Print Codes?
Use print codes when selling or sharing your ebooks or audiobooks with readers at live, in-person events when you want each reader to receive a unique download code.
If you want to print the same code on every postcard or bookmark read this help article instead.
Here are some examples of BookFunnel print codes in action:
Provide printed cards with unique download codes after a buyer purchases your ebook or audiobook at book signings, conferences, or trade shows

Sell your print books and slip a bonus digital book download into their shopping bag
Offer samples or previews of your published works on the back of your business cards
Reward fans at book signings by tucking a bookmark into their paperback after signing it (with a code to download an extended epilogue or bonus scene):

Print Codes vs. Email Signup Pages
An email signup page on BookFunnel allows anyone to download your book if someone (hopefully you, but possibly another reader) gives them the link. A print code is something that you distribute to one reader at a time. It is a unique code that can only be used once and cannot be shared online with others. Once a print code is redeemed, it's gone!
If you want readers to share the link with others, or you want to keep it simple and just print the same link on all of your postcards/business cards, create a download or email signup page instead.
How Does It Work for Readers?
You give readers a card that directs them to GetMyBook.com where they enter their code to get the book.
The reader must provide their email address (for watermarking) and are then invited to join your mailing list. If they choose to opt-in, their email address will be added to your mailing list or to a CSV. The reader is then bounced to their private download page on BookFunnel where they can download the book within 14 days.
How Long and How Many?
A batch of print codes can remain active for up to 18 months after the date they are generated. You decide! Once a code has been redeemed by a reader, that code is deactivated.
You can generate up to 500 print codes per month. If you need a larger print run, please contact support@bookfunnel.com.
How to Create a Batch of Print Codes
Step One – Create a batch of print codes
Click Print Codes on your BookFunnel dashboard, then click the Action Button and select +New Print Batch

Name the batch Example: RWA Bonus 2018
Select the book to deliver
Select the total number of codes you need (up to 500 generated codes/month)
Determine how long the codes need to remain active once you generate them.
If you want to invite readers to join your list, select your mailing list from the drop-down menu (Export CSV if your plan does not include Integration)
Design your download page by opening the Delivery Page Settings. This is the page a reader will see after they submit their code and are ready to download the book.
Click Save and Close to save your batch. We're not ready to generate the codes just yet.
Step Two – Testing and planning
Generate a test code and walk through the process exactly as a reader would. The print codes in your batch have not been generated yet, so now is the time to check the details of the batch closely. Leave the batch saved and wait to generate the codes until you are ready to print them. Once they are generated, the quantity cannot be changed.
To create a test code:
Click Print Codes on your BookFunnel dashboard
Click the name of the batch
Click Generate Test Code
Step Three – Generate print codes
Once you are ready to print your codes, it's time to generate them!
Click Print Codes on your BookFunnel dashboard
Click the name of the batch
Click the Action Button and select Generate Codes
Step Four – Save your print codes
Click Print Codes on your BookFunnel dashboard
Click the name of the batch
Click the Action Button and select Download Codes to save the CSV to your computer
You've got your print codes and now you're ready to print. Learn how to print your codes.
When printing, your postcard/bookmark/marketing material must include:
GETMYBOOK.COM, which is the website that a reader must visit in order to redeem the code
The code that the reader will use to redeem the book Example: XXX-XXX-XXX
How Do I Print the Codes?
The simplest option is to print your codes on Avery labels/stickers and then apply them to your business cards, postcards, flyers, etc. If you find mail merges intimidating, we have a help video and article that will walk you through creating a PDF of labels that you can print at home. Learn how to turn a CSV of codes into a printable sheet of labels.
Here is an example of how a printed postcard might look if you print the codes onto stickers and apply them to a postcard: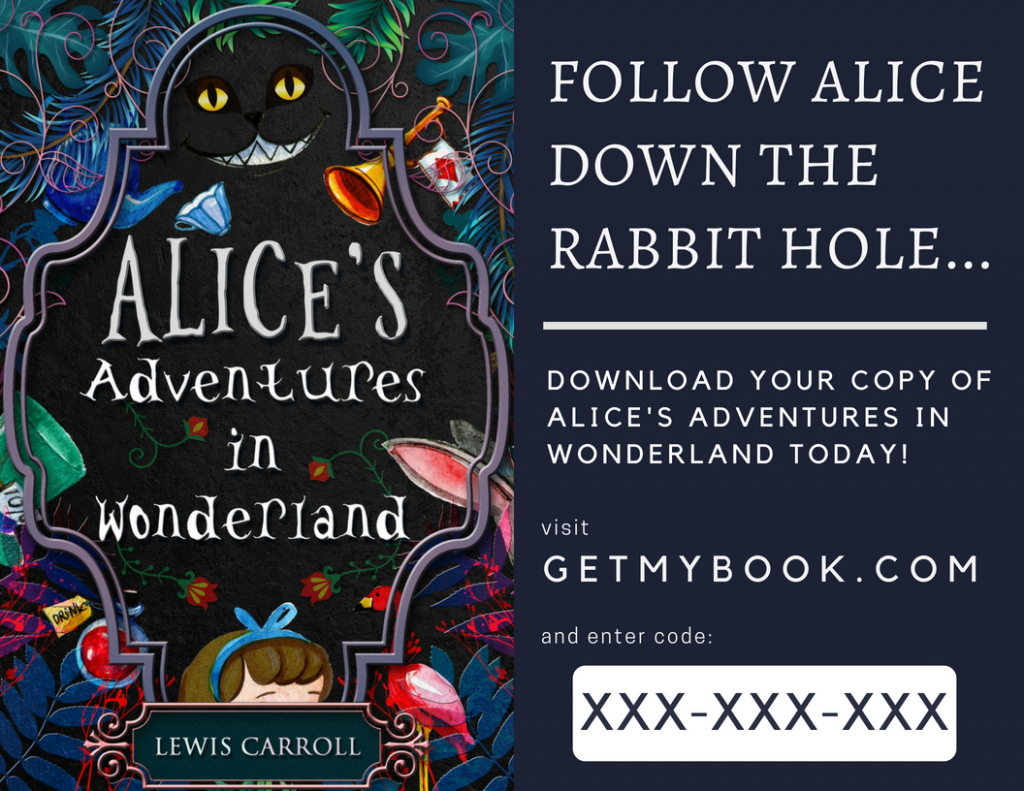 If you want the print codes to be printed on your postcard (or any marketing product) and not do it yourself with labels or stickers, contact a professional print service so that they can help you. Here is an example of how a business card might look if you have the unique codes professionally printed on the card: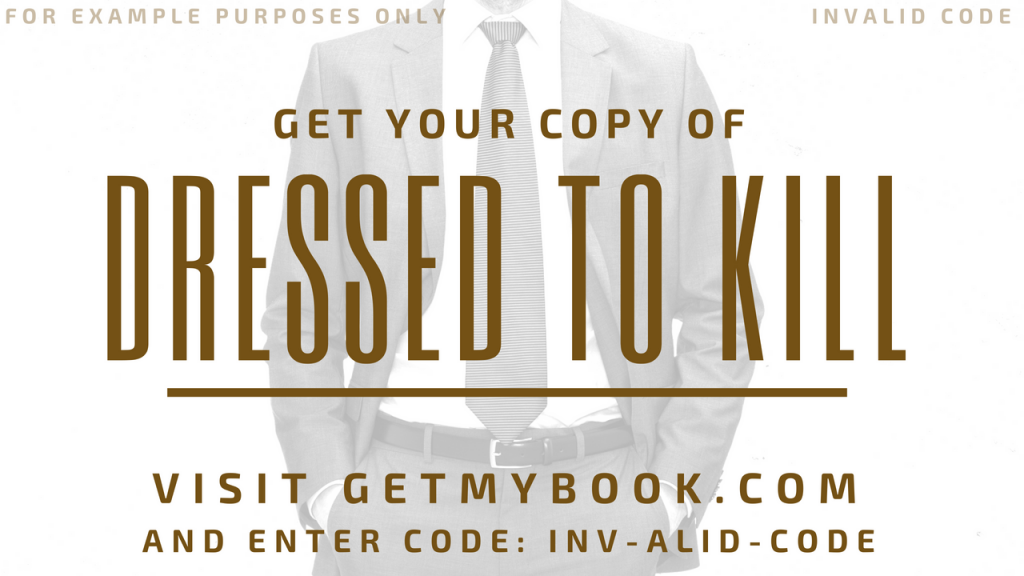 FAQ
Wasn't the print code URL MyBookCode.com?
Yes it was! We switched to GetMyBook.com in August 2018. If you have already printed 100 postcards with MyBookCode.com, don't worry! GetMyBook.com and MyBookCode.com can be used interchangeably, so you don't need to throw out your printed postcards or bookmarks if they say MyBookCode.com. It still works. 🙂
Can I require readers to opt-in to my mailing list?
You can't require the reader to opt-in when using print code. Instead, print an email signup link on your marketing materials. An email signup page can require the reader to join your mailing list in exchange for a book.
How much does it cost to generate print codes?
When a reader redeems a code and downloads the book, the download is counted towards your plan's monthly download limit. There is no charge to generate print codes.
Can I generate print codes on my BookFunnel plan?
What happens to my print codes if I downgrade to the First-Time Author plan?
Any generated print codes will be deleted when you downgrade to a plan that does not include this feature. Deleted print codes cannot be restored.
Related Posts