Point your CNAME to dl.bookfunnel.com and use it to customize all of your BookFunnel landing page links.
Your BookFunnel landing pages will look and behave exactly as they should–the only difference will be the URL! Instead of sending readers to dl.bookfunnel.com, you can send readers to bf.yourdomain.com or any custom domain you want!
CNAME Suggestions
Your CNAME can be anything. Some suggestions would be:
If you create one of the CNAME examples above, your managed domain URL on BookFunnel will be:
bookfunnel.yourdomain.com
bf.yourdomain.com
offer.yourdomain.com
books.yourdomain.com
There are a few steps to complete and we'll walk you through each one.
How to Create a CNAME
The precise steps to create a CNAME will vary by domain registrar. If your domain registrar is not linked below, try googling for "add CNAME +the name of your domain service" or contact us and tell us where your domain is registered! We can't create the CNAME for you, but we can search for help and point you in the right direction.
Please note: If you find steps to create a subdomain, STOP! You need to create a CNAME, which is a type of DNS record.
Here are CNAME help links for some popular domain registry services:
GoDaddy
GoDaddy help article on how to create a CNAME

Hostgator
How to add a CNAME record help article
Namecheap
Namecheap how to create a CNAME record help article

Siteground
Siteground help article on how to create a CNAME DNS record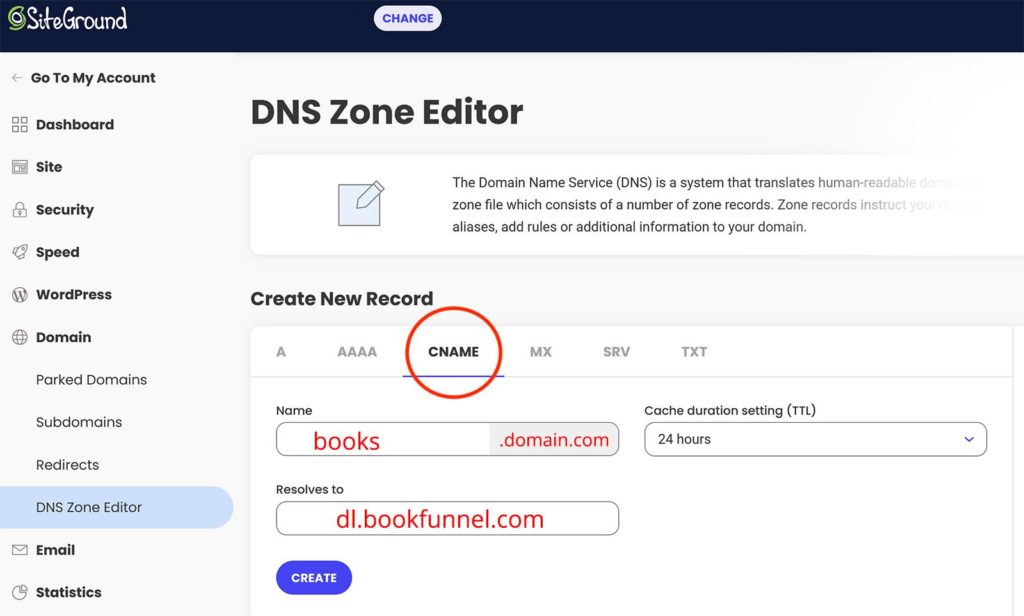 SquareSpace
SquareSpace help article to point to a non-Squarespace site

Ionos
Ionos CNAME record help article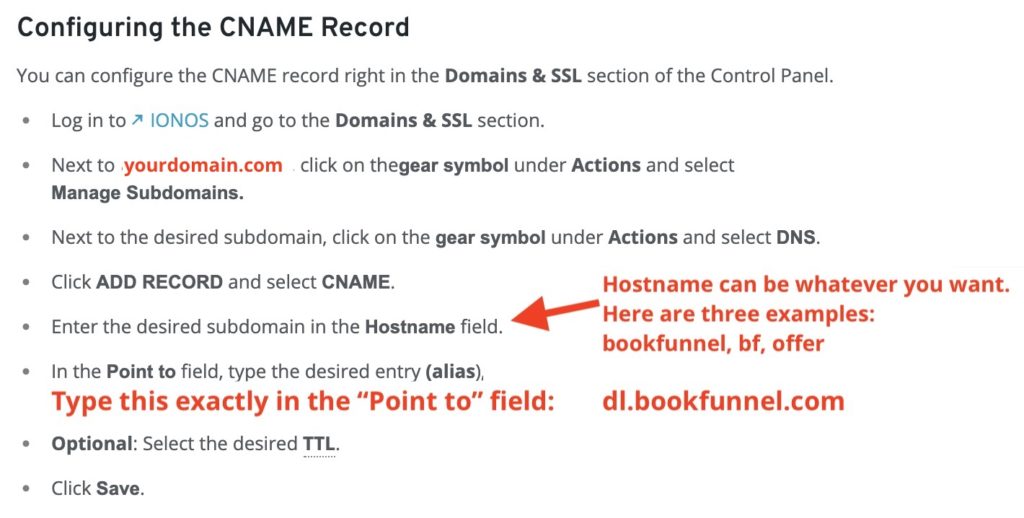 Wix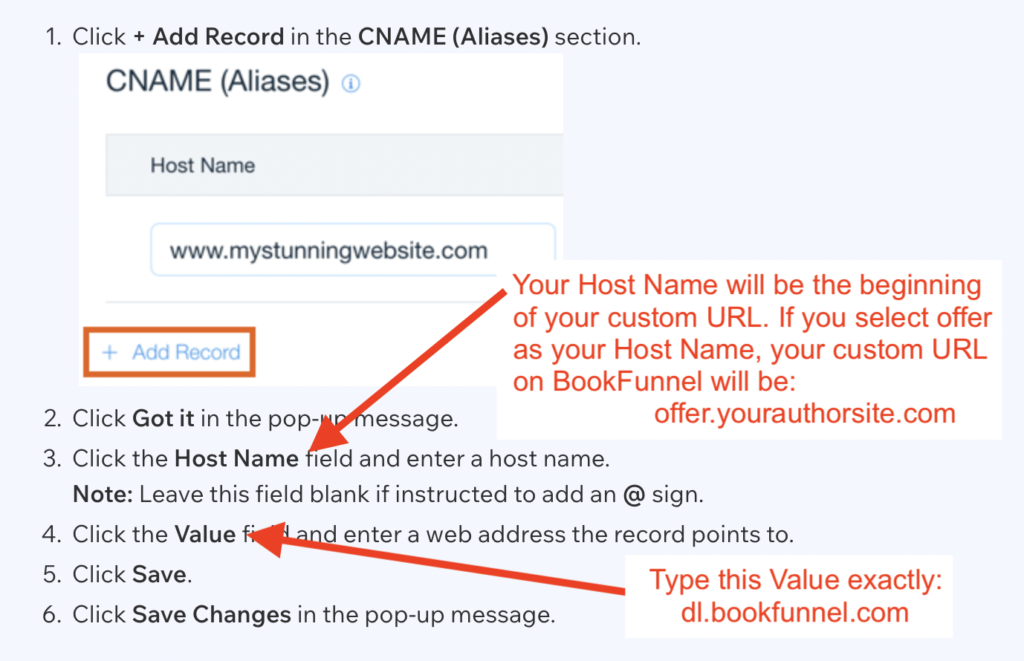 Is your domain host not listed? Let us know so that we can help you find a help link for your provider.
Related Posts